Pest Control Services Auckland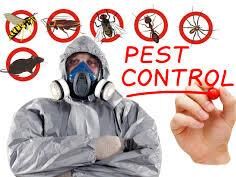 Steam n Dry Pest Control Auckland Service has provided pest control experts for over 36 years. Such as carpet beetle, wasps, ants, rodents, and spiders. Including bed bug elimination, dust mites, cockroaches, flies, and flea control services. Since 1987, we have serviced North Shore, South Auckland, Eastern Bays, West Auckland City, and Hibiscus Coast.
A pest-free, healthy environment is where we all want to live. Indeed, our commitment to this ideal starts with excellent service, quick response times, and impeccable follow-through. Thus, we comply with the Medical Officer of Health and the Pesticide Applicator Training (PAT) Program.
Pests Control Professionals
Steam n Dry Pest Control Auckland services. At the same time, I experienced using trained, government-licensed pest exterminators. That will protect your home or business against pests. In particular, our emergency team is always available to service your home or business quickly!
Of course, our Steam n Dry Pest Control Auckland team has over 36 years of experience with pest control in North Shore, South Auckland, Eastern Bays, and West Auckland City. Therefore, we're one of the region's oldest—and most experienced pest control companies.
100% Satisfaction Guarantee!
In addition, our mission of exceeding customer expectations. It goes beyond providing the most comprehensive pest control. Thus, it means looking to solve problems for the long term with lasting relationships. It is built on ethical, professional, and responsive practices.
We offer complete insect control services and solutions for your specific situation. Indeed, we can handle any pest problem. At Steam n Dry Pest Control Auckland – bed bugs, rodents, roaches, and more! Although, we eliminate your pest problem. Also, we work with you to prevent them from coming back. Thus, you will NOT have another infestation on our watch. Indeed, we are saving you time and money.
However, we care about your property. Like it was ours because of Steam n Dry Pest Control Auckland service. Who cares about what we do and who we do it for? After all, we're your neighbours.
Furthermore, we are committed to being environmentally friendly. Pest control is dedicated to exterminating and removing unwanted pests. While protecting our environment. Indeed, Steam n Dry Pests Control Auckland does this by substituting harmful exterminating solutions with more environmentally friendly alternatives. Hence, we continue to innovate within our industry. You always get the best service and results possible.
Other Pest Control Services
Flea Control
Dust Mite Control
Fly, Wasp, and Cockroach Management
Insect Elimination
Spider Elimination
Carpet Beetle Control
Pet Odour Removal
Couch Cleaning and Sanitising
Mattress Cleaner Sanitising
Insect Elimination
Mould Cleaning and Disinfecting
Pests Fumigation
Flooded Wet Carpet Drying Disinfecting
Car Upholstery Cleaning and Disinfecting
Rug Cleaning and Sanitising
Pest Control
Bed Bug Elimination
Rodent Treatments
84oC Hot Steam Disinfecting Clean
Written By Graeme Stephens. An IICRC Master Technician in 2001. Over 36 years of disinfecting, cleaning and pest control services experience throughout Auckland.
Updated Last: June/04/2023 By GRAEME STEPHENS. (2001 IICRC Master Technician).