Fly Control Auckland Services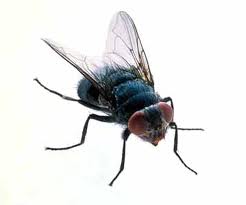 Here's why you should know about us. Steam n Dry Fly Control Auckland Services. Flies may be a common sight but don't be too confident; If you don't want them flying around your home. In addition to the annoyance, flies can pose health risks. Furthermore, they expose your family members to harmful pathogens.
Swatting flies from your face won't stop them from landing on kitchen counters and other home surfaces. A fly infestation can be detrimental to humans in several ways. However, fly control is needed when flies are infested around properties. We don't just remove the insects and the pests but also identify those insects to know if they are destructive and poisonous before they can harm you or your family.
About Us | Over 36 Years of Experience
Steam n Dry Fly Control Auckland Service was established in 1987. It has grown since becoming one of the most well-known pest control service providers in New Zealand. It operates from a Head Office. We are servicing the greater Auckland region—a local, family-owned business with over 36 years of experience and precisely controlling pests for homes and businesses. It is crucial to understand their living conditions and behaviour to avoid flies. Steam n Dry Fly Control Auckland Service applies a great approach to pest control. Also, when analysing the threats and risks to businesses and homes. This significantly varies across different climate zones, types of buildings and businesses.
Each method is based on a wide range of activities, and we focus on investigating the underlying reasons for an infestation rather than simply treating the problem. Our actions always aim for a superior long-term result. And we apply the globally renowned principles of Integrated Pest Management (IPM). Therefore to minimise the effects on the environment.
What About Integrated Pest Management?
Integrated Pest Management (IPM) is an efficient approach for an environmentally kind and economically sound action to pest management. Also, it has programs developed for horticultural crops and even greenhouse crops. Indeed, it covers the knowledge of pests' habits and life cycles, including specific pest population regulation methods. We work in compliance with the National Institute of Plant Health Management and Your Guide to Obtaining A Pest Management Technicians License.
Undoubtedly, Steam n Dry Fly Control Auckland Services gets rid of tiresome pests quickly. However, you won't see any of them long after the treatment. We use highly effective pest control products designed to eliminate various problems. Above all, it will only take minutes with no bothersome odour. We serve residential and commercial customers in North Shore, East, West and South Auckland City. And also offer a comprehensive range of fly control solutions tailored to your needs, ensuring a fly-free environment in homes, businesses, and public spaces—trust Steam n Dry Fly Control Auckland for reliable and professional fly control services to help you regain peace of mind.
Get in touch with us now. To know more about us, as the best Fly Control Auckland Service provider!
Experienced, researched and written by GRAEME STEPHENS. An IICRC Master Restoration Technician in 2001. With over 36 years of disinfecting and pest control Auckland services experience.
Updated last: May/31/2023